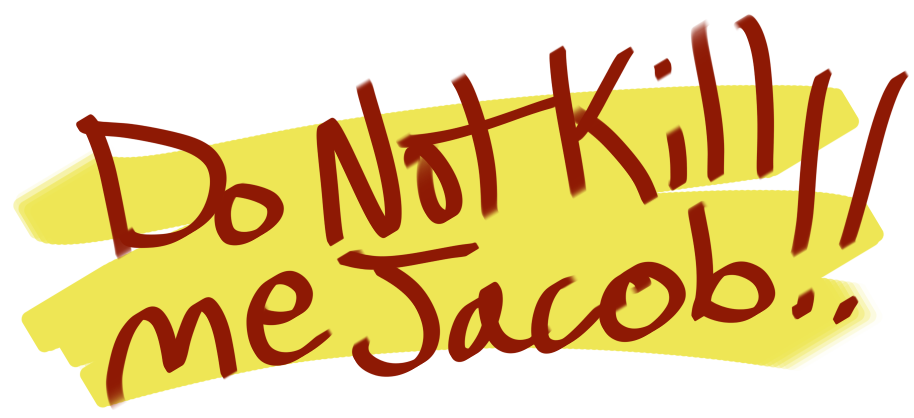 Do Not Kill Me Jacob!! JAM Ver.
Thank You + Official Twitter!
---
Hello everyone!
I just wanted to take a moment to thank everyone for the support with Do Not Kill Me Jacob!! I really didn't expect this game that my friend and I threw together in 3 days to get so much love, and for that I'm very grateful! (B0redBradley doesn't know that I'm writing this but he's very grateful too haha) In case you weren't aware, we've begun working on an expanded version of the game! The full version will have improved dialogue, more characters, and better artwork among many other improvements. We hope to release a project that still captures what made the original appealing, while still making necessary changes and additional features. We don't have a set release date as of now, but we hope to have it ready to go within the next few months. In the meantime, you can keep up to date on the project (as well as future games made by me and/or B0redBradley) through our new joint Twitter account, CocoaMintLeaf! We'll be posting updates and previews and such there! That's all for now! We hope that you will continue to support us throughout the production of DNKMJ+ and beyond! <3
Get Do Not Kill Me Jacob!! JAM Ver.
Comments
Log in with itch.io to leave a comment.
aaaaaa i'm so looking foward to the expanded version!! congrats and good luck with the project!
That's really cool to hear. Congrats!